Atlantis Water Gardens originated from a love of creativity. Building water features, and becoming a nationally recognized design-installer of natural looking ponds and water features.
The Atlantis Water Gardens Story
"We're not a water feature company, we're a customer experience company."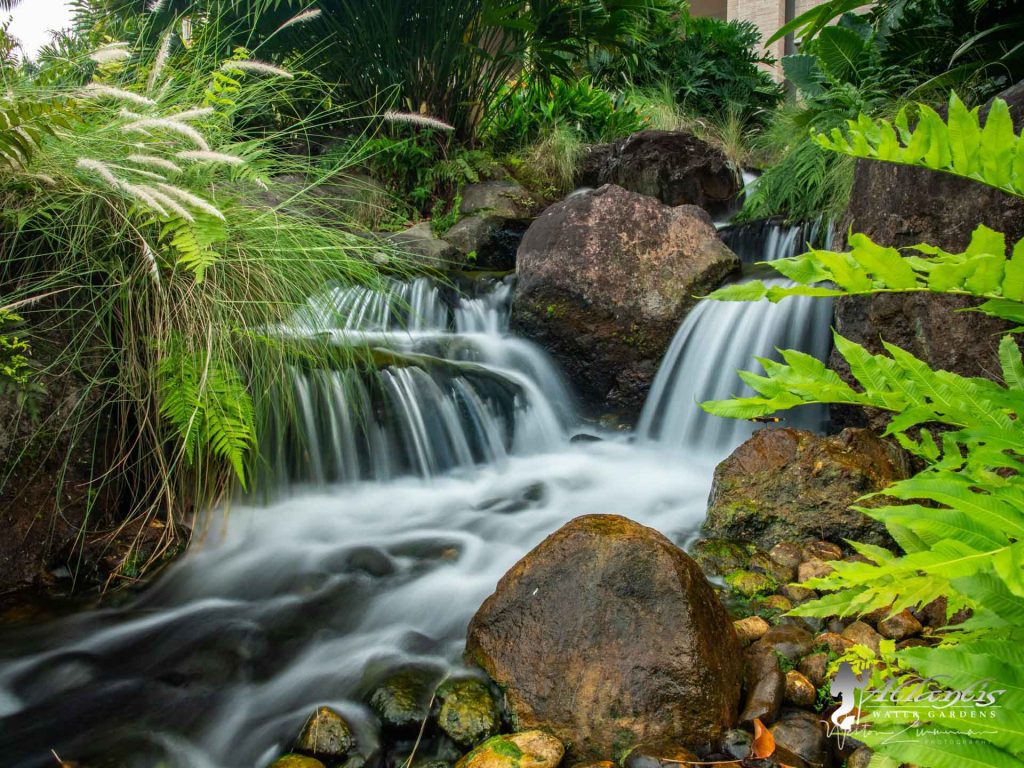 Taking raw materials like boulders and rubber liner and turning them into living works of art in people's backyards is a special feeling, especially once the pumps are plugged in and the cascading water comes to life. That feeling pales in comparison to the elation felt when a new pond owner comes outside to see how their new water feature has added a tremendous sense of tranquility to their backyard environment.

Landscaping with water and stone presents a wealth of design opportunities. A tranquil pond, a cascading disappearing waterfall, a meandering stream, or a bubbling fountain – each of these possibilities offers aesthetic and environmental rewards. The concept of the garden as a peaceful, private sanctuary has inspired new interest in water gardens, although the pleasing accents have been incorporated into home landscapes for centuries.

Our design approach is to incorporate the relaxing properties of water into a new or existing landscape so that it becomes a seamless component of the landscape surround, complementing the desired lifestyle, the Water Garden Lifestyle. Honing our craft over the past 2 decades as water feature artists has given us the opportunity to work on some truly unique, custom projects.

Until now, we haven't offered a wide variety of smaller, more affordable water feature options. Seeing that we have been neglecting this important segment of our industry for some time, we concentrated on creating several, affordable water garden packages to include ponds, disappearing waterfalls and fountainscapes along with the ability to offer financing to go with them. Making a professionally installed water feature available to anyone who wanted one in their landscape was our focus over the last few years and now it is finally a reality.

Simply utilize our Package Pricing page on our website to find the type and size water feature that will best fit your lifestyle. Being able to see how much a pond, disappearing waterfall or fountainscape might cost at the beginning of the buying process has been a great tool to help people realize their dream of owning a professionally installed water feature of their own.

After you've done your homework on our website, the next step would be to visit our Water Feature Garden Walk in Denville, NJ to try one of our water feature packages on for size. Seeing the variety of installed ponds, disappearing waterfalls and fountainscapes for yourself can help you visualize what each might look like in your backyard environment.

At Atlantis Water Gardens, we live the water feature lifestyle ourselves, so we know what a difference having the magic of water at your home can mean for a family that wants to re-connect and relax in their own backyard.

Come Home To Paradise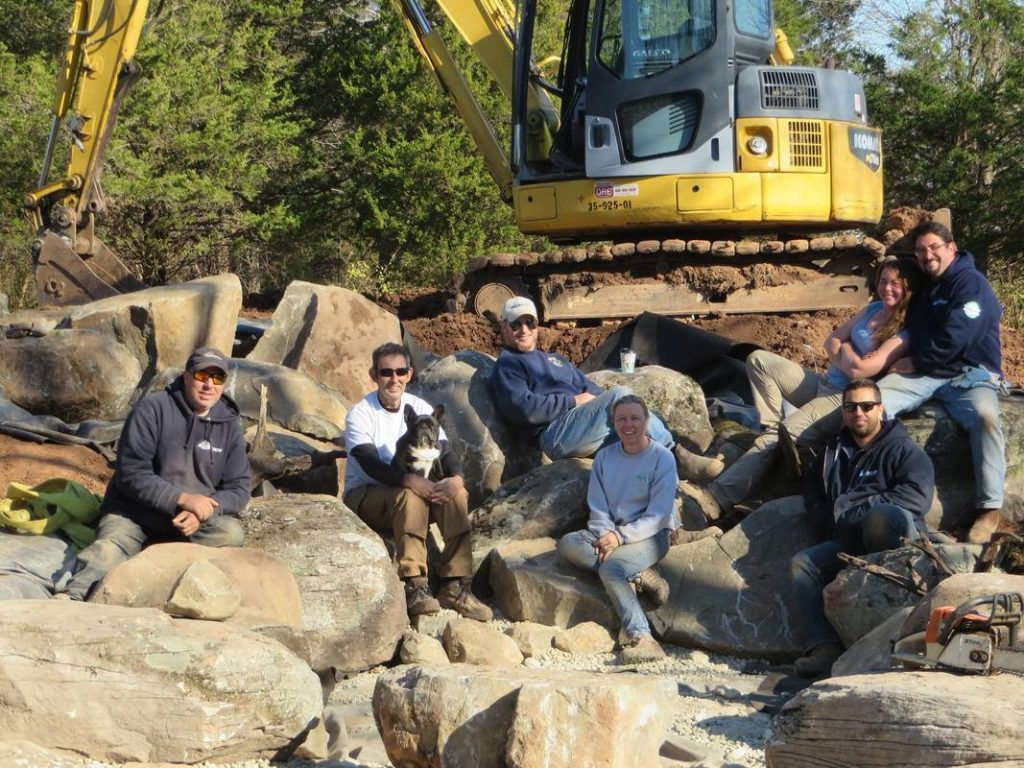 Take The Plunge!
Schedule a phone call and get to pick the brain of one of our experienced designers about your project
Schedule My Call Now
Lovin' It? Want more pics?
We got em. 🙂 Here's some pretty photos you can look at to destress.