Great and amazing ideas for your water garden | Morris County NJ
What is it that makes one water garden really great and another just…ordinary? Well there are a lot of things, but we've chosen a few to inspire you to personalize your water garden. We visit water gardens everyday and the ones that stand out all have one thing in common: their people spend time enjoying them! Whether you enjoy a beverage by the pond, yoga, frog catching, or a family gathering we hope these ideas will inspire you to spend more time relaxing in your outdoor space.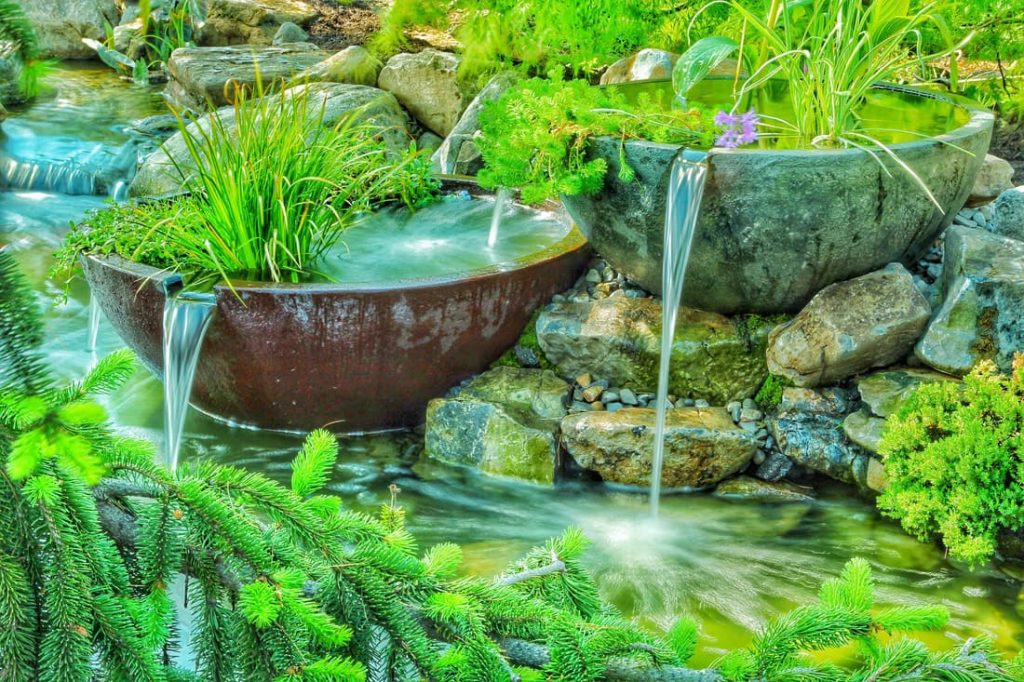 PATIO BOWLS
Sometimes its the little things that make all the difference. Patio bowls add an architectural element to your pond or waterfall. Striking ribbon falls fall elegantly from the bowls edge spilling into one another and back into the pond. The bowls themselves provide the perfect environment for aquatic plants. Plant marginal varieties that you want people to take notice of. Add just one, a pair or a trio to your pond.
Click play below to watch us add spillway bowls and an new stream to a 14 year old pond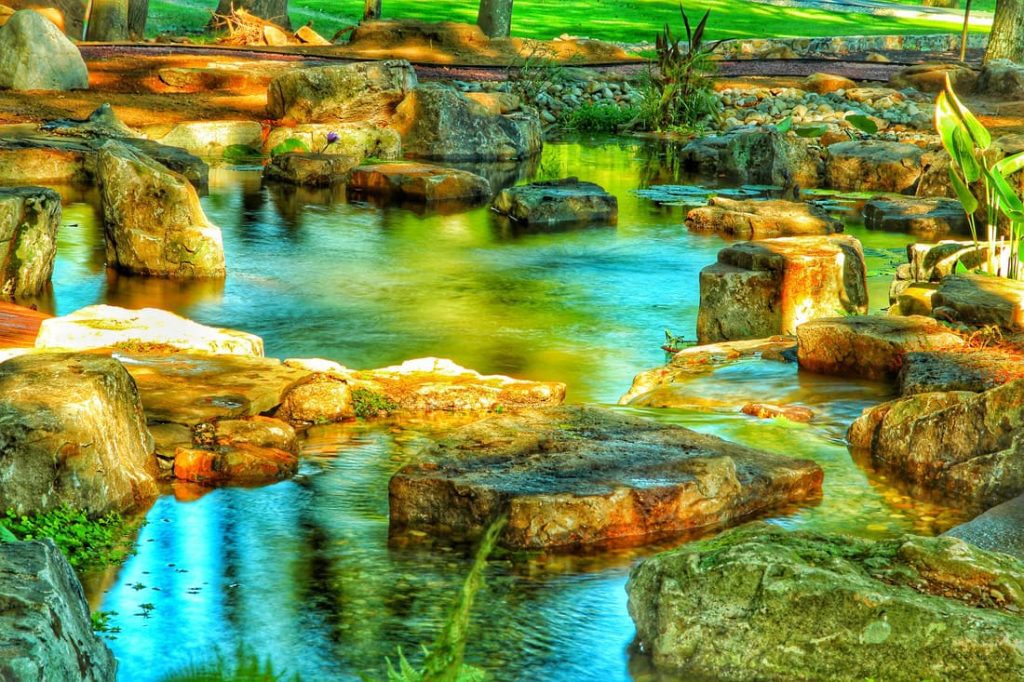 Stepping Stones
Stepping stones make a great way to interact with your pond. Stepping stones bring you into the middle of your pond allowing you to stroll through your water garden, feed your fish, practice yoga, or… the possibilities are endless. If your pond is small consider a threshold stone. A threshold stone is simply a large flat stepping stone that sits on the edge of the pond–like the threshold in a doorway it is the divider between two worlds– the terrestrial and aquatic and invites you to step closer to the pond.
FOUNTAINS & SPITTERS
Fountains add a focal point to your water garden, whether you choose a simple spitter or a more elaborate setup like the stacked slate spheres. Fountains can be added an existing pond or waterfall or can be installed on their own basin. Spitters work well on their own, larger fountains work best in odd numbers (1,3,5) of varying sizes. Fountains can also be added directly in the pond. Fountains in the pondscape have the added benefit providing more aeration for your pond.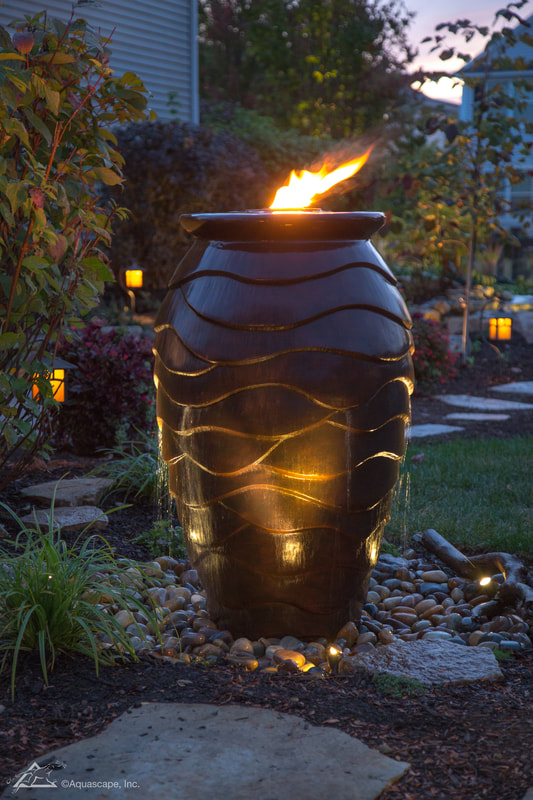 ​LIGHTING
Lighting changes everything!!! If you work a 9-5 you may not get to enjoy your water feature for many hours before the evening darkness settles in. Adding energy efficient LED lighting to your yard creates a candlelit ambiance and extends the hours you can enjoy your outdoor space.
SEATING
Seating invites you into the water garden to stay and relax a while… does it really get any better than that???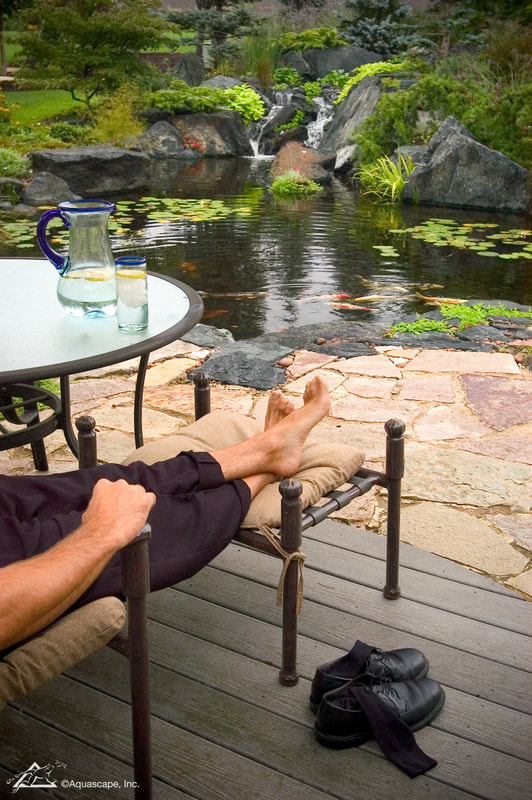 Lovin' It? Want more pics?
We got em. 🙂 Here's some pretty photos you can look at to destress.
Take The Plunge!
Schedule a phone call and get to pick the brain of one of our experienced designers about your project
Schedule My Call Now