Atlantis Water Gardens Pond Store, Denville NJ
Visit Our Pond Store in Denville NJ!
Store Hours
Monday – CLOSED
Tuesday – 9-6
Wednesday- 9-6
Thursday – 9-6
Friday- 9-6
Saturday – 9- 6
Sunday – 10 -4
What Andrew & Eileen have to say
We just love our pond… I can't even describe the feeling we get being out here… We're always amazed how quickly the time goes by when we just…relax. Have a glass of wine… music… in the morning I'll come out and have a cup of coffee. The birds come to get their bath… I never knew a pond… could create such… pleasure!
~Andrew & Eileen Louisa
⭐⭐⭐⭐⭐
Ponds
Natural Ecosystem Water Gardens
Dreaming of stepping outside your backdoor one early morning and being greeted with the sound of falling water and fish swimming up to the edge to greet you? Yeah… we do to. Thats why we build them for a living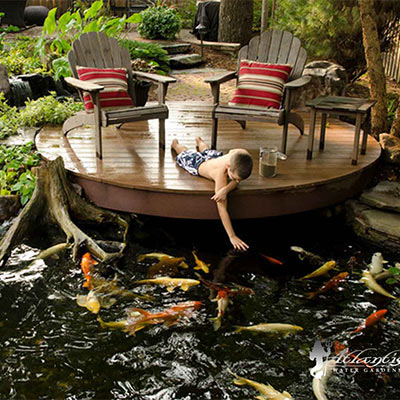 Waterfalls
Naturalistic Disappearing Waterfalls
Imagine relaxing on your back patio, leaning back into your comfy chair and taking in all the sights and sounds of a brook in the forest.
Fountainscapes
Ornamental Fountains & Water Gardens
These fountains do it all: provide the peaceful sound of falling water, attract birds, are a gorgeous focal point for your favorite spot at your home.
Take The Plunge!
Schedule a phone call and get to pick the brain of one of our experienced designers about your project
Schedule My Call Now
Check out our Youtube Channel
We have over 20,000 subscribers on our Youtube channel!