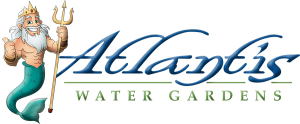 NATURAL ECOSYSTEM KOI PONDS | DENVILLE NJ
Natural Ecosystem Fish & Koi Ponds | Denville, Rockaway NJ
Atlantis Water Gardens provides natural ecosystem koi pond installations in the Denville NJ area. We believe every backyard should have a koi pond. Nothing draws the families together like a pond does. Few things in this world can convince us to lay down our electronic devices, but… a pond is one of those things that does exactly that. It draws you to another world.

What exactly is a natural ecosystem koi pond you ask? In biological terms, an ecosystem can be defined as plants and animals interacting with one another. In the sharing of available resources and restraints in a defined area. An ecosystem pond encompasses all the parts of this environment, including the living plants and animals, water, air, and the sun's energy.

When natural ecosystem koi pond installations are performed, they can function as ecosystems because they play host to a total interrelationship of all organisms in the environment. They support birds, fish, frogs, plants, and many microscopic organisms. These ponds not only create a natural ecosystem in their defined environment, but they also fit into the community or life cycle of your backyard. And not just one backyard, but of the entire ecological region.
So what's this thing gonna cost me? Good question. Check out all our Koi Ponds and their prices on our Project Planner
What does a Pond cost?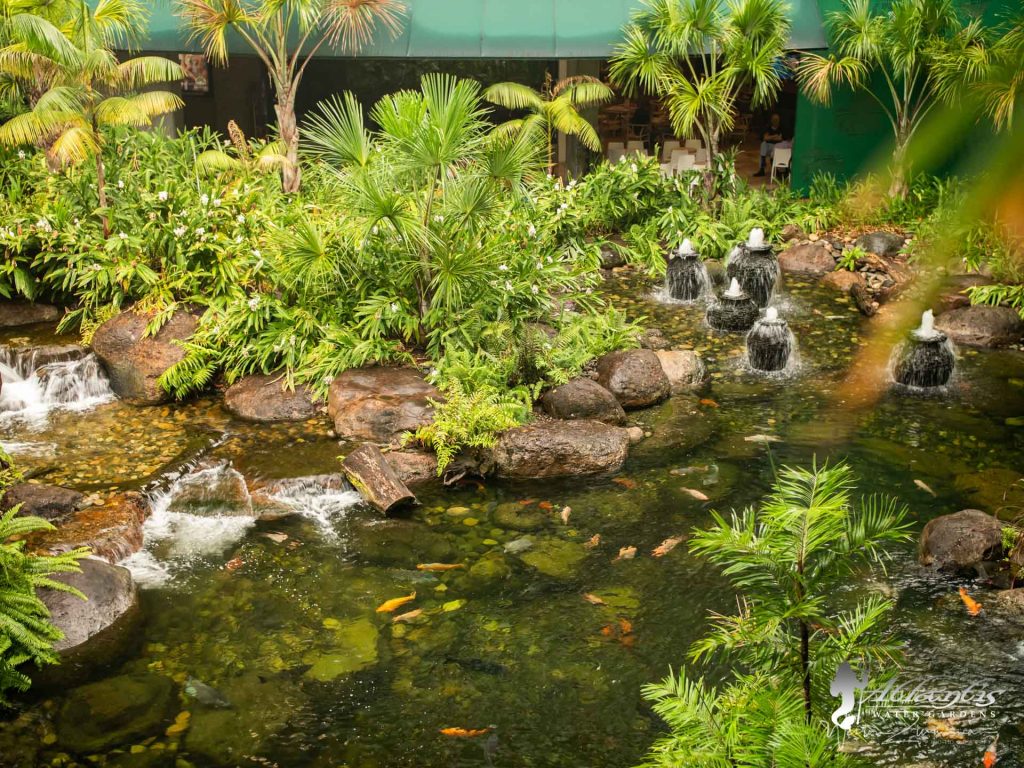 Here's what Ann & Scott had to say

I'm a "Do-It-Yourselfer"……..but for this project I decided to hire Jaak and his team with Atlantis Water Gardens. They did an unbelievable job!!!!!! Their attention to detail, focus, and hard work was absolutely amazing. I love finding people who are passionate about what they do, and they all took such pride in their finished product. I would highly recommend them to anyone!

Atlantis Water Gardens is a top notch company. …..particularly if looking for top quality at a reasonable price. Atlantis is the pond builder to use in Morris County and beyond…do not look elsewhere. I have been a customer for over seven years and find owners Jaak and JoAnn to be a pleasure to deal with; outstanding customer service. They built a beautiful pond that continues to look terrific seven years later. Further, their pond technicians/service team is professional, efficient and customer service minded. Mostly recently, I dealt with Rich, who shared a wealth of wisdom and counsel about taking care of my pond. Someday, I will send them my resume, in the hope of working with such an admirable organization.
In the mood for research?
Take The Plunge!
Schedule a phone call and get to pick the brain of one of our experienced designers about your project
Schedule My Call Now
What Andrew & Eileen have to say
We just love our pond… I can't even describe the feeling we get being out here… We're always amazed how quickly the time goes by when we just…relax. Have a glass of wine… music… in the morning I'll come out and have a cup of coffee. The birds come to get their bath… I never knew a pond… could create such… pleasure!
~Andrew & Eileen Louisa
⭐⭐⭐⭐⭐
Ponds
Natural Ecosystem Water Gardens
Dreaming of stepping outside your backdoor one early morning and being greeted with the sound of falling water and fish swimming up to the edge to greet you? Yeah… we do to. Thats why we build them for a living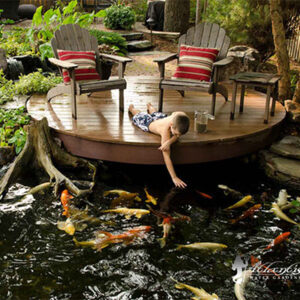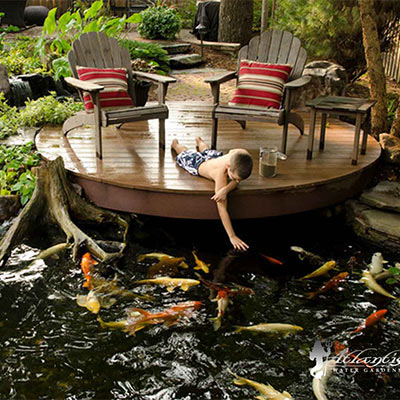 Waterfalls
Naturalistic Disappearing Waterfalls
Imagine relaxing on your back patio, leaning back into your comfy chair and taking in all the sights and sounds of a brook in the forest.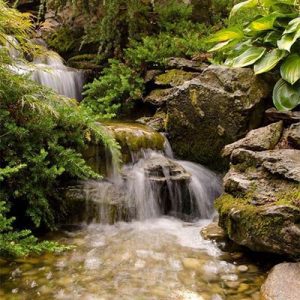 Fountainscapes
Ornamental Fountains & Water Gardens
These fountains do it all: provide the peaceful sound of falling water, attract birds, are a gorgeous focal point for your favorite spot at your home.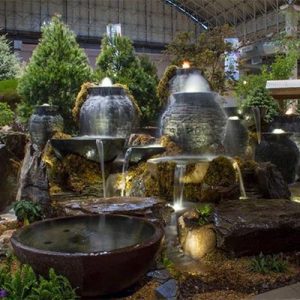 Some more info…
We should remember that our backyard water features are not only enjoyable for us, but also helpful to the well being and functioning of our environment. Do you want your pond to be more diverse? Given a little time and a proper plant selection in and around your pond, you can create a very diverse ecosystem in your yard. Just remember to keep it simple and, with patience, your pond will mature over the years into a beautiful and functioning part of nature. One ecosystem pond in one backyard may not seem very important, but when you have a thousand similar backyard ecosystem ponds functioning simultaneously, there truly is a positive impact being made on the environment. These water features help provide an oasis for creatures whose natural habitats have been replaced by development – birds, frogs, toads, newts, and salamanders, and many others whose numbers have been declining sharply for many years now. So at a grassroots level, as the hobby of water gardening grows, there are additional habitats and diversity being added to our stressed suburban environments.
Go see these ponds in person!
Making YOU experience DELIGHT is why we do it
If you need help with an issue, or are ready to get started with your project, fill out this form and we'll get rockin'! (Pun intended)