Pond Fall Maintenance & Shutdowns
Pond Fall Maintenance & Shutdowns Denville NJ
Fall Maintenance & Shutdowns for Ponds, Pondless Waterfalls, & Fountains in Denville, Rockaway, Morris County NJ
Atlantis Water Gardens provides pond fall maintenance & shutdowns in the Denville NJ area.

It's always a sad day when the leaves are down and it's time to close up your gorgeous water feature for the fall and winter. But we're here to do it. We'll professionally close and winterize your pond, pondless waterfall, or fountain.

Atlantis Water Gardens does Pond Fall Maintenance & Shutdowns for ponds, pondless waterfalls, and fountains norther NJ.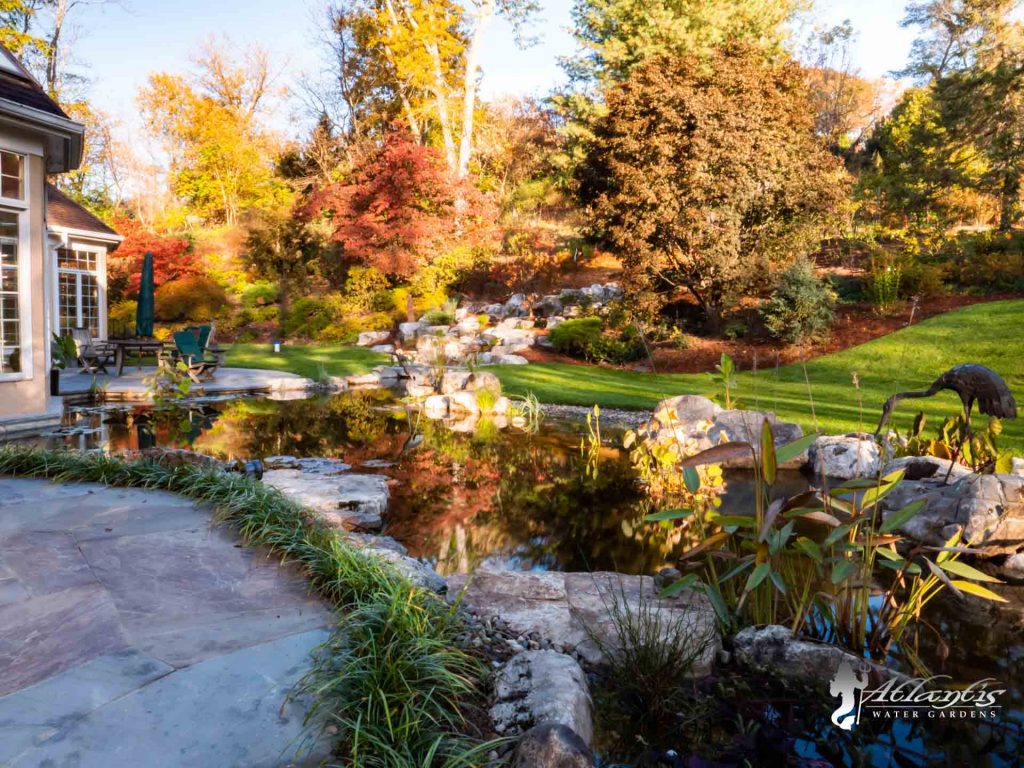 To get the work done is simple, just drop your info in the form below and we'll get in touch with, schedule your work, and get you taken care of.
If you need help with an issue, or are ready to get started with your project, fill out this form and we'll get rockin'! (Pun intended)
Some articles with info on Fall Maintenance
Here's what YOU want; and what WE are really good at building
Looking for pond fall maintenance & shutdown service outside of our service area? Check out this listing service to find a qualified contractor.