A fountain is a great addition to a pond. A fountain will not only add visual appeal to your landscape, but it will also help create a welcoming and relaxing backyard. Your fountain will help improve the overall quality of the water and keep algae in check.
Here are some compelling reasons to add a fountain to your pond.
A Fountain Will Help Create a Relaxing Environment
If you can't go outdoors, bring nature into your home. Installing a fountain in your backyard is a great way to mimic nature in your garden.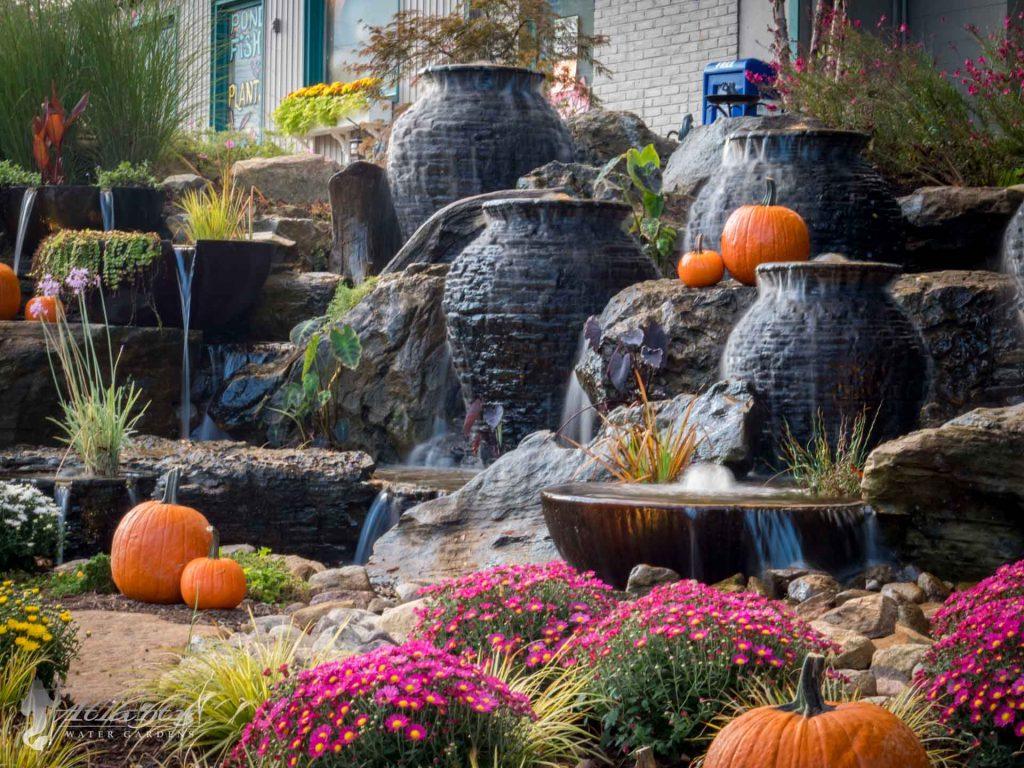 The sight and sound of water can induce a flood of neurochemicals that promote physical, mental and spiritual wellness. No wonder looking at water instantly relaxes our mind, body and soul.
The sound of water will drown out noise from traffic, helping create a soothing environment. Flowing water produces negative ions, which has a positive effect on mood and overall health.
A fountain will help create a serene environment, which will attract a variety of wildlife, including colorful butterflies, bees and birds.
Birds and other animals in your garden are sure to put a smile on your face with their antics. Watching them in their natural habitat is a great stress reliever.
Fountains Promote Healthy Air Circulation
The fish and other wildlife in your pond need oxygen. Your fountain will help increase the oxygen level in your pond. Your fountain will also help maintain water quality by moving it. Water plants thrive in clean water.
A Fountain Will Enhance Your Home's Aesthetic Appeal
Your exterior is one of the first things many people will notice about your home. A fountain will transform your house into the jewel of the neighborhood, making it stand out from the crowd.
Improved Relaxation and Mental Health
Many studies show that fountains produce negative ions that improve the flow of blood to the brain. This, in turn, improves mood and reduces stress and anxiety. Research suggests that the sound of running water can help improve mental clarity and concentration.
Tips to Maintain a Fountain
You cannot install your fountain and forget it. Fountains need periodic maintenance and care. Regular maintenance prevents problems from occurring and may even reverse age-related deterioration to some extent.
Follow these tips to maintain your outdoor fountain:
➢ Clean your fountain. Remove leaves and debris from your pump's intake valve. Flash the pump and hose lines. Thoroughly scrub the surface of your fountain. Remove algae and treat the water with an algaecide

➢ Change the water in your fountain regularly

➢ Check the filter and other parts for damage. Replace damaged components as necessary
Atlantis Water Gardens is a reputable pond fountain installers near you in Mendham. Our experts have the necessary skills and experience to transform ordinary backyard into oasis of relaxation. To make an appointment, call 973-627-0515.
Take The Plunge!
Schedule a phone call and get to pick the brain of one of our experienced designers about your project
Schedule My Call Now
Lovin' It? Want more pics?
We got em. 🙂 Here's some pretty photos you can look at to destress.