People owning elite houses or having a spacious lawn and garden in the Morristown area often look to create beauty in their homes. Koi ponds are one such appealing vista that can enhance your garden. Koi fish in the ponds emit vibrancy and make the koi ponds worth watching. People always watch out for koi pond service around them for proper maintenance of such beautiful ponds.
Regular maintenance of the koi pond will help you sort out many common problems by yourself. The health of the fish, their longevity, and the elegance of the pond – all depend upon well-structured maintenance.
So, if you are trying to sustain the scenic beauty of your garden, then this discussion will be of great help to you.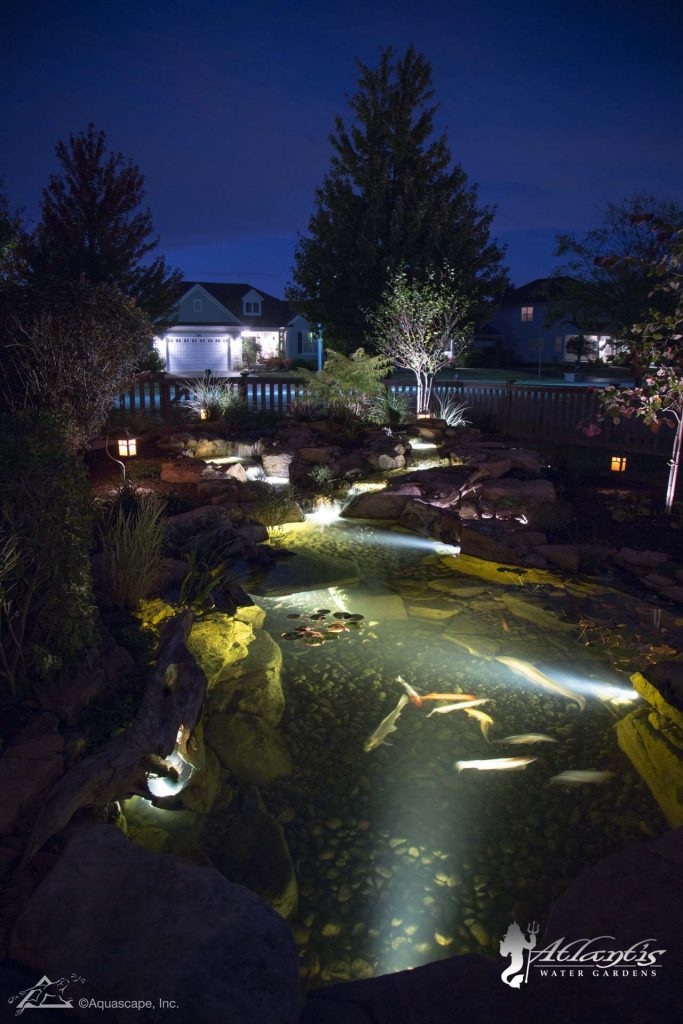 Importance of Koi Pond Maintenance
We all are well aware that aquatic animals need specific quality and standard conditions to live their lives. Excretion wastes, uneven temperature, and lapsed filtration systems can lead to the contamination of the pond. Hence, these five tips will help you with effective pond maintenance.
● The Usage of Fountain Water A stagnant pond is the site of the accumulation of algae and different layers of the bacterial film, which results in a decrease in oxygen supply. To keep the pond fresh and to maintain the oxygen supply, a fountain can be installed. It will not only regulate the supply of fresh oxygen but also add beauty to the pond.
● Check for Temperature Drops You have to strictly monitor the temperature drop in order to prevent the pond water from freezing or getting too cold. It ceases the oxygen supply to the koi fish and disturbs their surviving conditions. Use a de-icer or heater to keep the water lukewarm in such cases.
● Installing Premium Equipment Always look for premium products to install on your koi pond, such as a pump, aerator, filtration system, de-icer, etc. Low-quality devices can abruptly affect water flow or may trouble the species with electric shocks. Hence, it's necessary to look for the products that best meet the pond's specifications.
● Avoid Crowd Too many fishes in one place will lead to an improper balance of oxygen in the water. The gases they exhale will disturb the living conditions as well. The owner will face problems in mass feeding all at once and routinely cleaning the pond. Hence, overcrowding should strictly be avoided.
● Avoid Overfeeding Overfeeding your fish is not healthy for them as well as the pond. If your fish start to eat more than their actual diet, they will become sick and bilious. The leftover food in the pond will decay and contaminate the water because of bacterial growth. Briefly, it will spoil the fish, and the polluted water will make the pond look dirty.
The tips mentioned above are very convenient to understand, and one can rely upon them for proper and successful pond maintenance. With this small set of advice, one can provide stable life support to the koi fish and decent care for their koi pond.
If you want more details and guidelines regarding koi pond maintenance in Morristown, you can search for koi pond service near me. It will help you clear all the queries and will provide perfect and professional maintenance to your pond. You can also contact Atlantis Water Gardens at 973-627-0515 for a certified and highly skilled koi pond maintenance service.
Take The Plunge!
Schedule a phone call and get to pick the brain of one of our experienced designers about your project
Schedule My Call Now
Lovin' It? Want more pics?
We got em. 🙂 Here's some pretty photos you can look at to destress.