Installing a water feature in your backyard is one of the most effective ways to spruce it up. In addition to enhancing the curb appeal of your home, a water feature will help create a relaxing and calming environment, transforming your backyard into an oasis.
Here are some famous water features worth your consideration.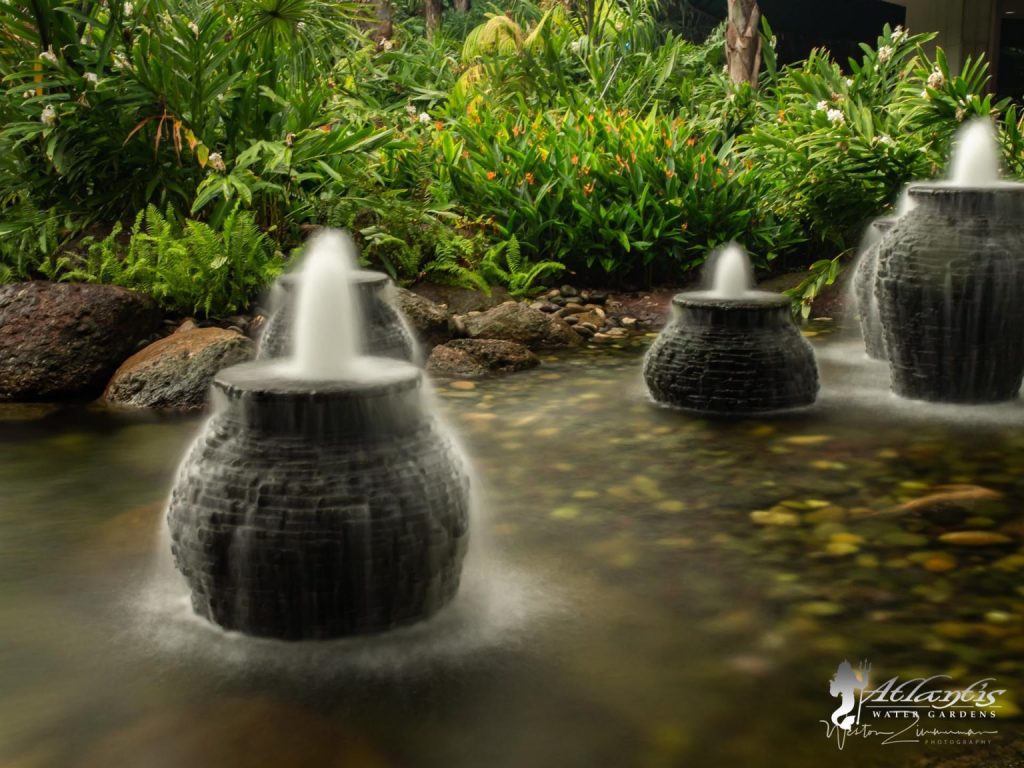 Fountains
If you want to add water to your garden but are short on space, consider garden fountains. You can either opt for a self-contained fountain or add one to your pool or pond. There are several styles from which you can choose a model that best suits your needs and budget.
Ponds
There are several environmental and health benefits of ponds. Ponds support local wildlife and can help conserve water. A pond can increase the overall value of your property and reduce toxic chemicals in groundwater.
Ponds are incredibly relaxing. Studies show that water's mere sight and sound can induce burst firing of feel-good hormones and neurotransmitters that promote mental and physical wellness.
Local wildlife such as newts, insects, toads, frogs, and birds get naturally attracted to ponds. Once your pond is ready, you will get numerous opportunities to enjoy wildlife antics.
You can also add fish to your pond to make your experience even more enjoyable. Many pond owners add rockeries and fountains to make their ponds look more attractive and functional.
If you have pets or kids, install a pond safety guard designed to prevent children from falling in the water.
Pondless Waterfalls
Pondless waterfalls are a perfect solution for people with smaller properties. These are constructed from rocks and pebbles.
A pondless waterfall is a recirculating waterfall. As the name suggests, it does not include a pond. A pondless waterfall works by circulating water contained in a reservoir up and through the spillway.
Because a pondless waterfall does not have a pond, there is no risk of a child or pet drowning. You will need different types of rocks and a heavy-duty pump capable for pumping water to the top of the waterfall.
Streams
If you have an extensive garden, consider building a stream. You can use rocks and plants to make your stream look natural.
Need help with choosing the best backyard fountain near you? Look no further than Atlantis Water Gardens. Nothing excites us more than transforming ordinary backyards into relaxing outdoor oases. To discuss your project with our team, call 973-627-0515.
Take The Plunge!
Schedule a phone call and get to pick the brain of one of our experienced designers about your project
Schedule My Call Now
Lovin' It? Want more pics?
We got em. 🙂 Here's some pretty photos you can look at to destress.