A koi pond is a worthy addition to any property. However, like all other types of ponds, koi ponds also need to be cleaned regularly. Failure to properly maintain a koi pond can accumulate organic debris or sludge at the bottom.
Pond sludge can affect pond water quality. As a result, your pond can quickly become an eyesore. A sludge buildup can cause oxygen levels in your pond to drop rapidly. Extremely low levels of dissolved oxygen can lead to fish kills. In addition, pond sludge can promote the growth of anaerobic bacteria that produce hydrogen sulfide, a colorless gas that gives water a distinctive rotten egg smell.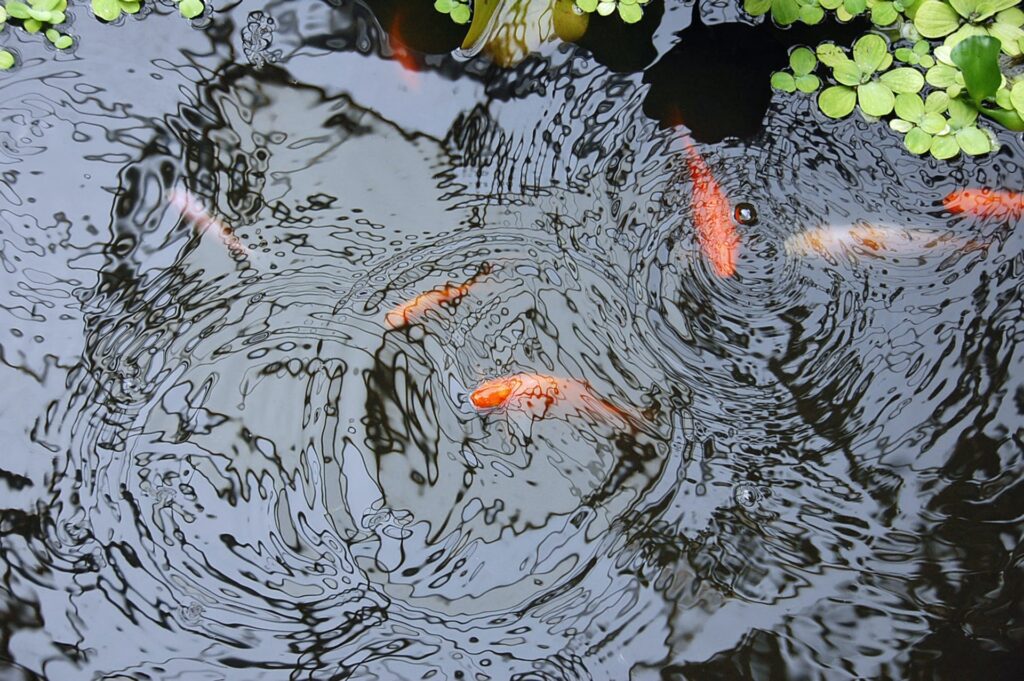 Here are some ways to remove sludge from your pond.
Use Muck Reducer Tablets
Muck reducer tablets contain beneficial bacteria that break down organic waste without harming koi fish. In addition to eating away at the sludge at the bottom of a pond, beneficial bacteria eliminate any floating organic matter in it.
Use a Pond Vacuum
A pond vacuum is designed to suck out the sludge sitting at the bottom of a pond. Pond vacuums are usually used for small ponds. For a larger pond, use a large portable muck dredge or submersible pump.
Scoop Out the Sludge
To scoop out pond sludge, run a fine pond net along the bottom of your pond. This method may not remove sludge completely, but it may help reduce it.
Drain and Clean Your Pond
If the above pond cleaning methods don't work, first drain your pond and clean it thoroughly. Be very careful when transferring your koi fish to a container, or they can get stressed. Once your pond is empty, use a pond vacuum or any other pond-cleaning tool to remove pond sludge. Be sure to dispose of it responsibly.
Tips to Prevent Pond Sludge
They say prevention is better than cure. So, why wait for pond sludge to accumulate at the bottom of your pond and then get rid of it, when you can prevent it in the first place?
Here are some ways to prevent sludge buildup:
➢ Remove dead leaves before they sink to the bottom of your pond.
➢ Plant beneficial plants around your pond to create a barrier that prevents debris such as leaves, grass clippings, and dirt from making their way into your pond.
➢ A stagnant pond is a breeding ground for germs. Consider adding a water feature to your koi pond to aerate it.
➢ Add beneficial bacteria to your pond at regular intervals.
➢ Make sure your pond isn't overcrowded.
Atlantis Water Gardens is a leading water feature builder serving Milburn, New Jersey and beyond. Our experts have years of experience transforming regular backyards into oases with stunning water features. We also help our customers keep their water features in top condition all year round. To schedule pond cleaning in Millburn, call 973-627-0515.
Take The Plunge!
Schedule a phone call and get to pick the brain of one of our experienced designers about your project
Schedule My Call Now
Lovin' It? Want more pics?
We got em. 🙂 Here's some pretty photos you can look at to destress.