Each year, we at Atlantis Water Gardens, meet with well over 100 households in the Northern New Jersey (NJ) / Morris County area with respect to their backyard fish pond or water feature installation. And because so many folks know our thoughts and feelings (from this website) on all things "pond construction," they often ask us who are some of the other builders and competitors we have in the area.

We're never ones to shy away from being blatantly honest with respect to competition, and we want our customers to be as informed as possible. Here is a list of some of the companies that have a pond building history in the Northern New Jersey (NJ) / Morris County area.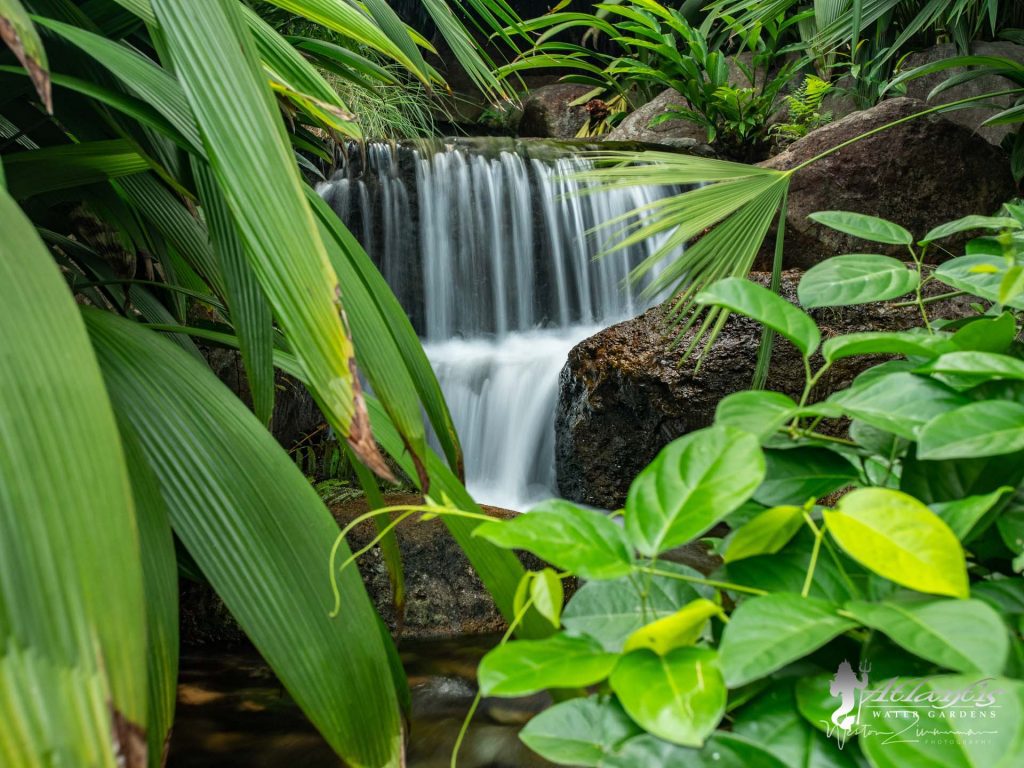 1. A Frog's Dream
A Frog's Dream Aquatic Services is located in the Long Valley area, and is a full service Pond contractor & Pond Maintenance landscape company specializing in naturalistic water features. A Frog's Dream was founded to fill a need for a full service water feature company that truly cares about the details of every project and service.

2. Auburn Sky Landscaping
Located in Augusta, Auburn Sky Landscaping, LLC. is a complete property maintenance company that has been creating beautiful, affordable, and easy to maintain landscapes across Sussex County and Northern New Jersey since 2000. They also build ecosystem water features and fountainscapes.

3. Full Service Aquatics
FSA designs, installs, maintains, and consults on koi ponds, water gardens, natural ponds, waterfalls, and all types of water features. FSA is recognized in the pond industry as a leading designer of unique water features that will compliment and add value to your real estate and your lifestyle.

4. Premium Aquascapes
Premium Aquascapes, located in Bergenfield NJ, provides Pond & Water Feature Installation, Maintenance & Repair services to Northern New Jersey and surrounding areas.
They specialize in the Design and Construction & maintenance of Eco System Ponds, Pondless Waterfalls and Streams, Fountain Scapes and RainXchange Systems.

5. Mountain Landscape Contractors
Since 1989 Mountain Landscape Contractors, Inc. has been servicing northern New Jersey with all encompassing commercial and residential landscape services. Mountain Landscape Contractors, Inc. offers a full complement of landscape services, including water features, providing everything you need to improve and maintain your property with one professional relationship.

So, there are 5 companies to consider if you're getting quotes for your Northern New Jersey (NJ) / Morris County backyard fish pond installation project.

You may like to take a look at some of these great resources:

– How to find a fish pond leak
– Our Pond Packages
– Our Water Feature Learning Center
– Our Water Feature Youtube Channel

Also, here are some resources to help you select a reputable contractor:
– The Ultimate Pond Builder Vetting Checklist
– The Single Best Way To Prevent Getting Hosed By A Pond Contractor

CHECK OUT PRICING

Finally, we thought you'd like to know about our Water Feature Experience Park located at 3017 Route 10 – Morris Plains, NJ… A place where you can actually see several finished ponds and water features, experiencing it for yourself instead of basing this huge decision on a piece of paper or computer screen.

It's only a little over a 15 minute drive from the Morristown area and most everyone finds it worth the trip

Or check out our Project Planner below to find pricing from the comfort of your couch.
Take The Plunge!
Schedule a phone call and get to pick the brain of one of our experienced designers about your project
Schedule My Call Now
Lovin' It? Want more pics?
We got em. 🙂 Here's some pretty photos you can look at to destress.