It makes sense to have your water garden in this area because it already collects water, however, this is probably the worst location for your investment because of the run-off that can creep it's way into your pond. Ask yourself this, "Do you really want your pond located on the opposite end of your property? Do you really want to miss the sights, sounds and interactive nature your pond presents everyday?" When it's positioned near your house you can take in the beauty and tranquility of your pond when entertaining friends or lounging on your deck.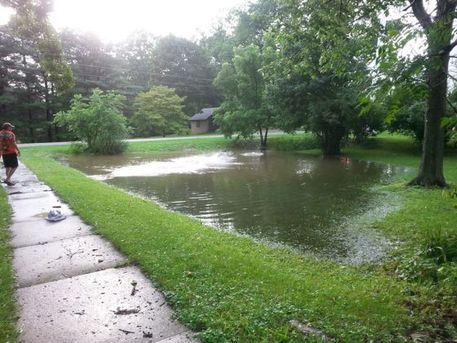 If you'd had enough, and don't even feel like reading or searching for more info, just give us a call. We'll help you out.
---
Take The Plunge!
Schedule a phone call and get to pick the brain of one of our experienced designers about your project
Schedule My Call Now
This is an article from our Learning Hub. Want more like this? Click on the button to see our entire library of useful information!
Learning make you tired?
Don't worry. Here's some pretty photos you can look at to destress.