Learn how to properly winterize your koi pond for the cold New Jersey winters!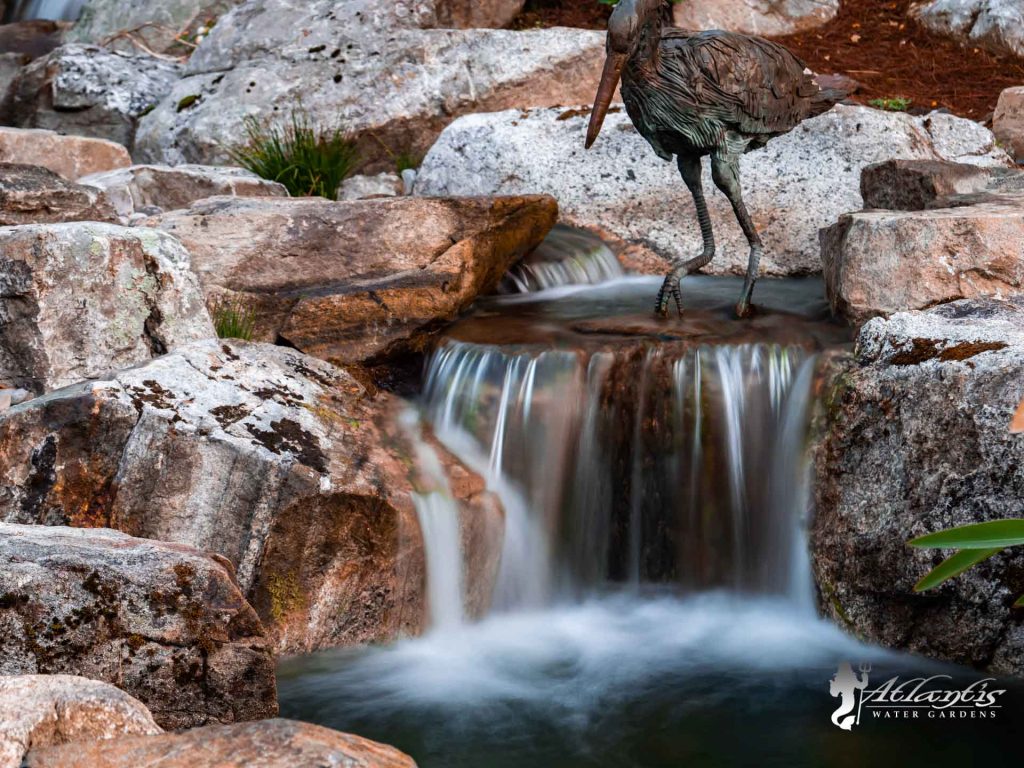 PROPER WINTERIZATION BEGINS IN THE FALL
Getting your fish pond ready for the cold NJ Winter really begins in the Fall. Switching over to a high quality, cold water fish food when the water temperature drops below 65 degrees is very important for your fish going into the cold winter months. Having a pond thermometer is a great tool that will indicate when to switch the type of fish food you are using, when to stop feeding in the late fall and also when you can begin feeding again in the spring.
Generally, you want to stop feeding your fish once the water temperature stays consistently below 50 degrees. At temperatures below 50, the fish will not be able to properly process the food and it will remain undigested in their gut, possibly causing health problems during the winter months.
FALL NETTING IS THE KEY TO SUCCESSFUL WINTERIZATION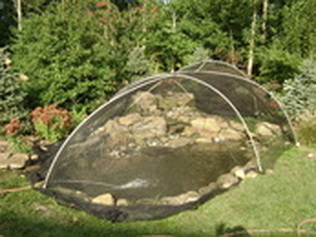 Hopefully you installed a net over your pond for the Fall months to keep heavy leaf debris from collecting at the bottom of your pond. This is important because the buildup of organic debris in the pond bottom can turn to sludge, providing the perfect environment for fish parasites and other unwanted pond pests.

If you have a significant amount of organic debris that is still in the pond, you'll want to get as much of it removed as possible. It may be necessary to perform a full pond cleaning if there is an excessive amount of debris left in the bottom of the pond.

NOW YOU CAN START YOUR WINTERIZING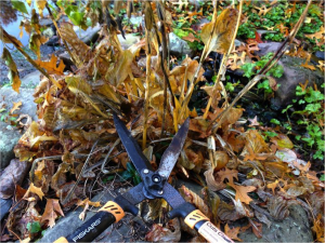 The process begins by removing all of your Fall netting materials and properly store them for the Winter. Leaving the net over the pond for the Winter months is not a good idea because it can not handle a snow load. It will become entangled in the ice and damage the materials and possibly harm your fish.

Now you can begin to cut back all of your aquatic plants to the proper height for their Winter slumber. Marginal aquatics should be cut 2″ above water level and lilies can be cut all the way down to 1″ above their crown. Tropical aquatics should be removed and disposed of, as they will not over-winter in the harsh New Jersey cold.

TO RUN YOUR WATERFALL IN THE WINTER OR NOT?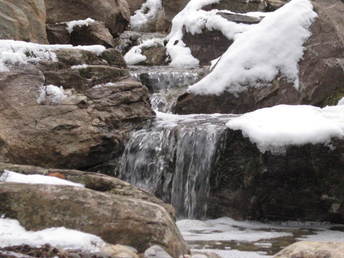 We generally recommend shutting down your waterfall for the Winter. Leaving your waterfall running can produce some amazing ice formations and scenery, but if you are not going to be able to constantly monitor your waterfall during freezing temperatures, you can run into a problem with ice dams forming in the stream & waterfall which will force water over the top of your liner and out of your pond.

When shutting down your waterfall, be sure to install some form of aeration and a floating de-icer for your fish to allow for gas exchange and introduction of oxygen during the Winter. If you have a skimmer system in your pond, make sure you remove the check valve and filter material, clean them off and store them properly for the Winter. Also, if you have a Biofalls filter, make sure to remove the filter material, clean it off and store that as well.

INSTALLING AERATION & DE-ICER FOR THE WINTER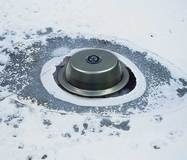 To keep your fish safe during the Winter you will need to install some form of aeration to provide oxygen. Using a bubbler pump or aeration system are both acceptable methods, but you'll need to make sure that your install the pump or diffuser plate aprrox. 10″-12″ above the bottom surface of the pond. Supplementing with a floating de-icer is also recommended to be sure a hole is kept open in the ice for proper gas exchange.

PROTECTING YOUR FISH FROM PREDATORS DURING THE WINTER
Even though the cold weather has set in and your pond is covered in ice (except the hole from your aeration/de-icer!), your fish can still be vulnerable to predators. Here in Northern New Jersey we have the great blue heron and mink that will fish in backyard ponds all Winter long. Taking measures like adding a dark pond dye monthly during the Winter months will make it difficult for predators to see your fish that are resting on the pond bottom.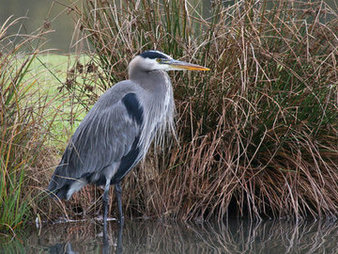 NEED HELP WITH POND WINTERIZING OR POND MAINTENANCE IN NORTHERN NEW JERSEY (NJ)?
If you live in Northern New Jersey and need help with pond winterizing or any other pond related issues, contact us. Be sure to fill our your information and upload a few pictures of your pond, filtration, waterfall or stream and we'll give you a call to see if there is any way we can help!
---
If you'd had enough, and don't even feel like reading or searching for more info, just give us a call. We'll help you out.
Take The Plunge!
Schedule a phone call and get to pick the brain of one of our experienced designers about your project
Schedule My Call Now
This is an article from our Learning Hub. Want to learn more tips and tricks about water gardens?
Learning make you tired?
Don't worry. Here's some pretty photos you can look at to destress.