It seems we never have a shortage of emails from people with stories about bad experiences with contractors they hired to install their backyard fish pond, disappearing waterfall, fountainscape or water feature.

Whether it's a concrete pond, a liner pond with rock and gravel, or even a plastic tub pond– having only one chance to pick the right contractor to install your water feature should be well thought out and researched

Yet, sometimes we still make the wrong decision.

Previously, I wrote some pieces about how to properly choose your pond contractor, but this article is geared toward one particular recommendation that will make all the difference for pond shoppers if followed.​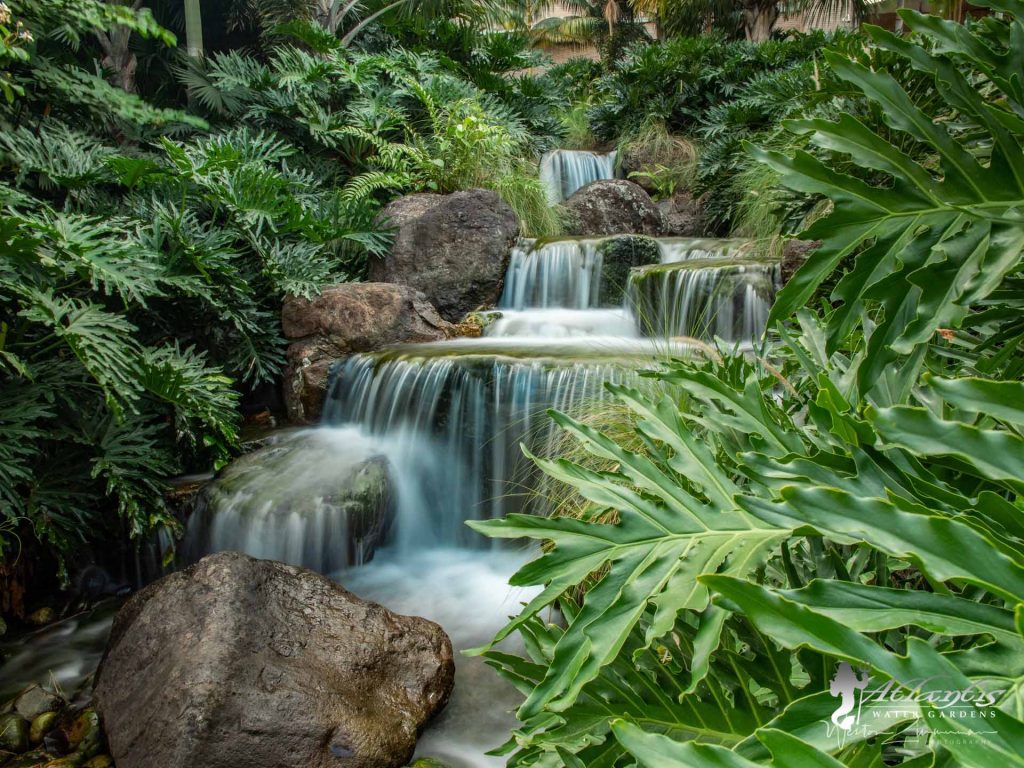 REFERENCES.

I know, it seems simple but many of us still fail to ask for references or simply don't know how to go about asking for them. Want to know the easy way to do this?

How to Properly Ask Your Pond Contractor for References of Previous Work
Say you have a pond contractor in your home who is giving you a quote on your water feature project. Instead of asking for a reference list, ask this simple question first

How many ponds did you install last year?
It's really an easy question, but you will probably be met with a very quick answer from the pond contractor, possibly even embellishing the number of ponds installed to seem more qualified.
Once the answer is given, your next question is going to be

May I see your reference list from last year then?
If you were given a statement saying there were 25 ponds installed last year and you only receive 12 references, that probably means one thing

Only half of their clients were satisfied?
Do you feel good that only half of the customers that had their pond installed by the contractor were willing to endorse them or give honest feedback on their experience?
Speaking with customers about their experience with pond shopping, it surprises me how many times I've heard people say, "The contractor said they're not allowed to share the referrels because of privacy issues."

Sounds like Shenanigans…
Atlantis Water Gardens has been building ponds & water features for almost 2 decades and over that time we've only had a handful of people ask us not to share their names because of privacy. That's literally only a couple out of hundreds and hundreds of clients

Trust your instincts and go with your gut.
Please, if you will be choosing someone to build your backyard oasis that may include a fish pond, disappearing waterfall, fountainscape or some other form of water feature, use the suggestions I have provided here to make sure you are picking the pond contractor that is right for you. If it doesn't smell right and they are unwilling to provide you with the references you've requested, don't ignore the red flags because you know what you have to do – WALK AWAY

Do your research, follow these steps, and choose that pond contractor that is right for you and your home. Surely there is someone in your area that is willing to be honest and transparent with their business.

This should be an enjoyable experience and it's up to you to protect your investment and make the right buying decisions.
Take The Plunge!
Schedule a phone call and get to pick the brain of one of our experienced designers about your project
Schedule My Call Now
Lovin' It? Want more pics?
We got em. 🙂 Here's some pretty photos you can look at to destress.