What Pond Plants Will Survive the Winter Months?

When the weather turns cold, you have two choices for handling delicate and tropical pond plants – you can either bring them inside for the winter or treat them like annuals and replace them each spring. However, what many pond owners prefer to do is plant cold-hardy perennials that go dormant beneath the snow and come back to life in the spring.

If this is the sort of setup you want, consider including the following pond plant species in and around your backyard water feature: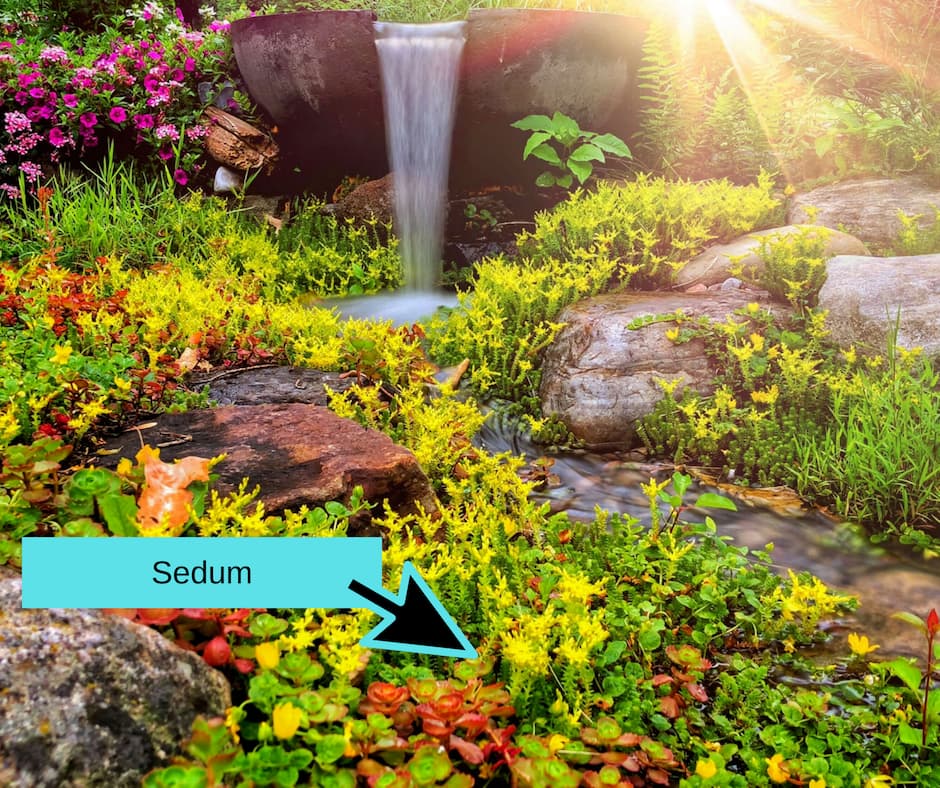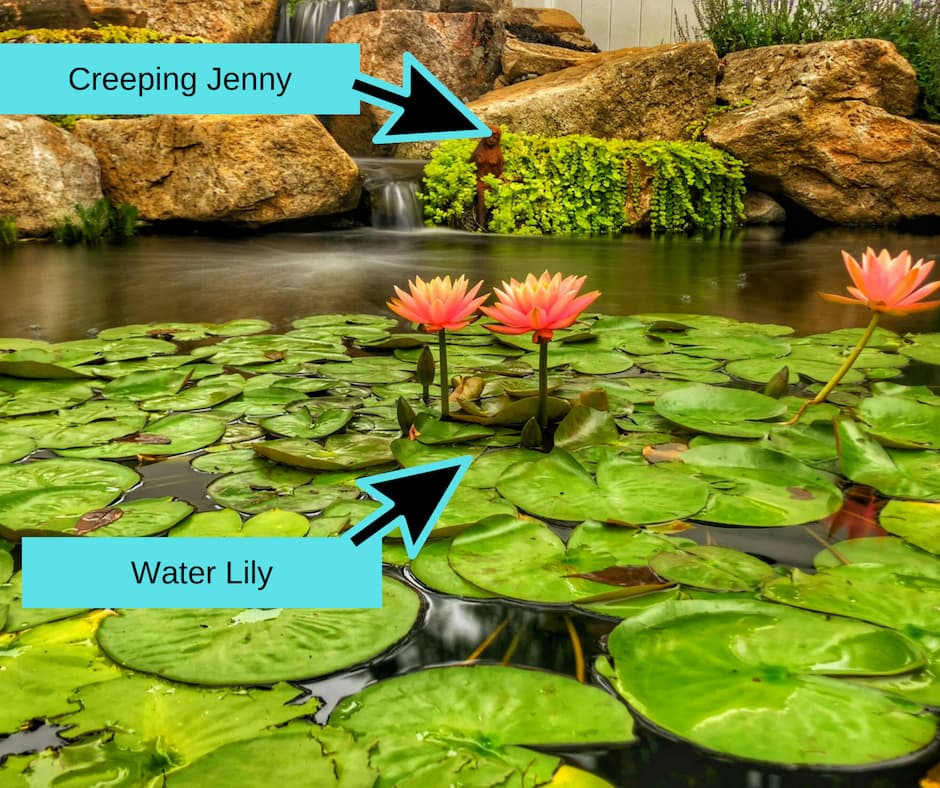 Hardy Water Lilies: Most hardy water lilies should be planted in 12"-24" of water to make it through the winter. Shallower plantings may freeze and deeper ones take a lot of the plant's energy just to reach the surface of the water, decreasing the number of blooms that you see each year. Hardy Water Lilies come in nearly every color imaginable, white, pink, yellow or red and now even purple.
American lotus: You'll find this dazzling beauty in natural lakes as far north as Ontario and as far south as Florida. Hybrids like the "Empress" and dwarf "Momo Batan" are some of the most eye-catching varieties. Flowers come single or double in a wide array of colors: white, yellow, pink, "red", "blue" and bi-colors. We recommend growing lotus in pots for easy maintenance. They require regular feeding through the growing season to support their large leaves.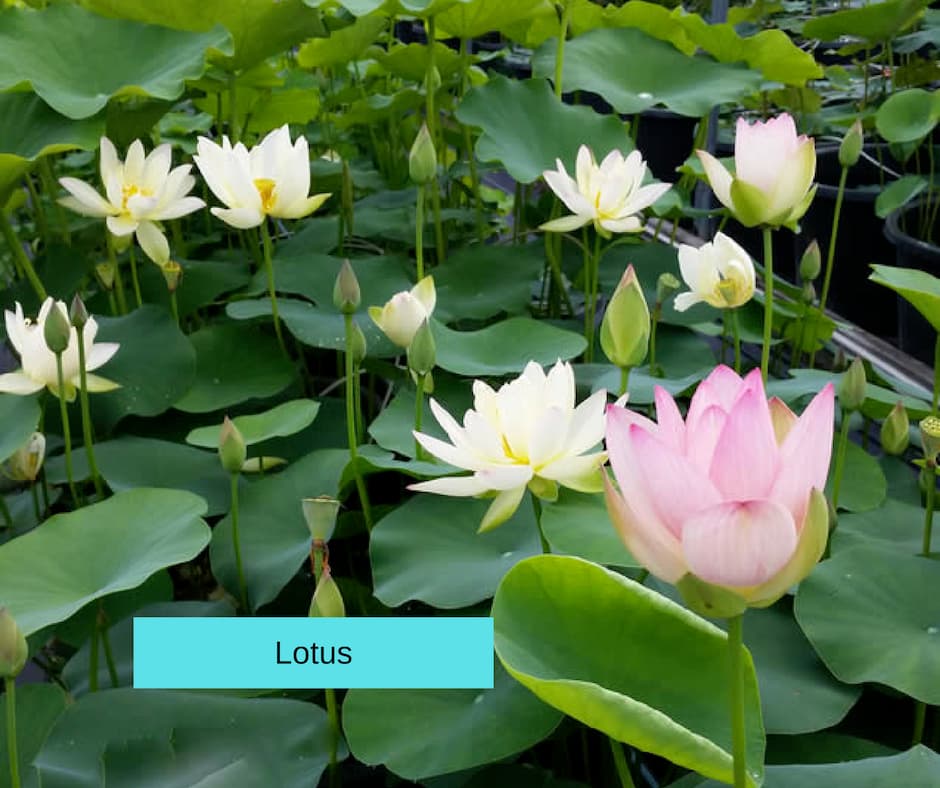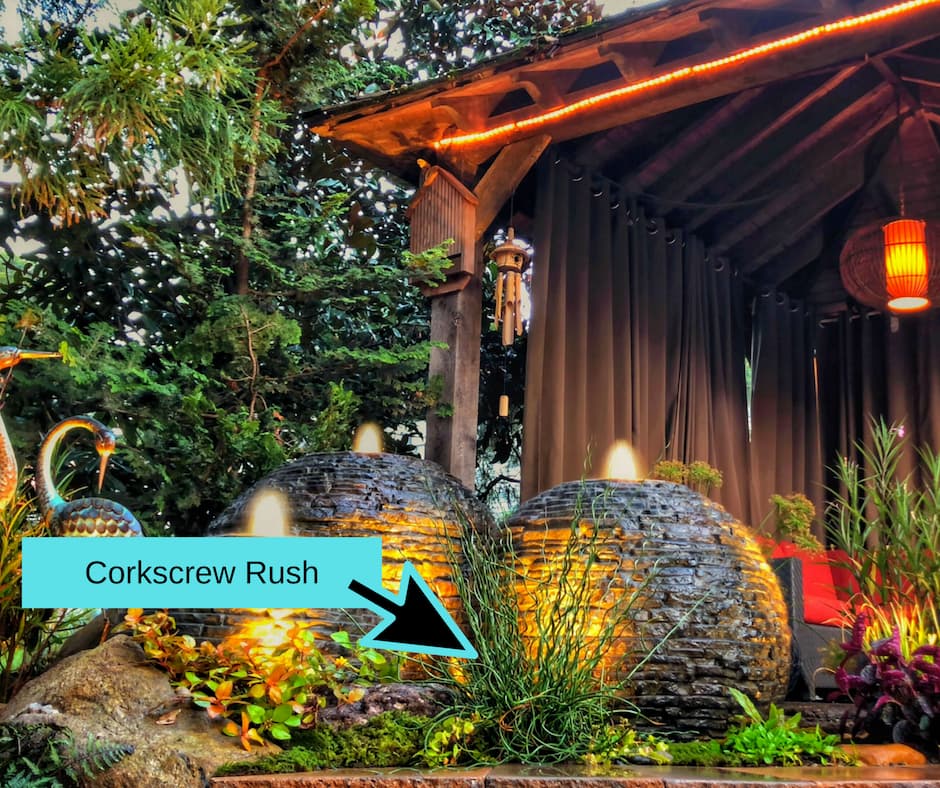 Arrowhead plant: Named for its arrowhead-shaped leaves, the tall, graceful stems of this perennial will add great interest to your hardy water garden. If you have a small pond, contain this vigorous grower in a pot.
Corkscrew rush: Plant this robust, upright grower in one section of your pond to mimic the quality of old-world reeds. These are great for creating a beautiful natural setting.
Purple Pitcher plants: A native plant and one of our favorites. Choose this low-growing perennial if you have a pond in full-sun. It takes a couple years to really take off, but when it does it is a remarkable specimen. We recommend planting marginal plants like pitcher plants in groups of 3-5.
Pickerelweed: The carefree growth habit and bold, upright foliage of this pond plant make it a popular choice for pond owners. Beautiful lavender blooms in summer will return year after year.
Lizard's tail: This is a breathtaking addition to the edge of a natural pond. Characteristics include compact, upright growth and spiky, slender flowers that resemble a lizard's tail.
Cardinal Flowers: A biannual (grows foliage one year and flowers the next) is a fantastic tropical looking native plant that adds color to your pond side. It blooms late summer into the early fall at a time when many other perennial aquatic plants have retired for the season. The cardinal red blossoms are also attractive to hummingbirds.
Acorus: Plant this hardy perennial in the boggy areas around your pond. The sharp clean cut leaves resemble that of an iris and come in a number of attractive varigations.
Marsh marigold: This brief bloomer from the buttercup family will delight you in spring. One of the earliest flowers with lovely yellow blossoms. Plant it in marshy areas around your pond.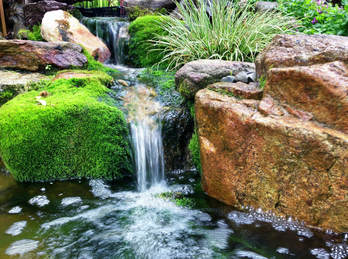 Whatever hardy perennials you choose for your water garden, they still need a little care every fall. Remember to trim off yellow or brown foliage. Lotus pots should be moved to a deeper section of the pond for winter.

For more advice when selecting pond plants, or for help caring for your perennials, please contact Atlantis Water Gardens at 973.627.0515. We provide full-service pond design, pond maintenance and cleaning in Northern New Jersey.

Atlantis Water Gardens – Denville, NJ / Northern New Jersey (Morris County and surrounding areas)

973.627.0515

Recognized as an industry leader (Certified Contractor of the Year 2010, Artist of the year 2014 and Businessman of the Year 2018 and #1 Aquascape Retailer 2016 and 2018) With projects on three continents and across the country Atlantis Water Gardens has the passion, experience and expertise to help your bring your water garden dreams to life

https://www.everydayhealth.com/healthy-living/healthy-home/choosing-your-pondscape-ten-cold-hardy-pond-plants-will-survive-winter/
https://www.aquascapeinc.com/water-gardening/plants/caring-for-aquatic-plants-in-the-fall
Come on out to our Pond Store and pick out some plants for your own water feature!
Get Directions
Lovin' It? Want more pics?
We got em. 🙂 Here's some pretty photos you can look at to destress.
Take The Plunge!
Schedule a phone call and get to pick the brain of one of our experienced designers about your project
Schedule My Call Now