Nature is peaceful in many ways. It helps us calm our minds in chaos. Often, adding little things to our home can make it more peaceful. Many people like to have koi ponds in their houses to maintain positivity around them.
You can search for "koi pond construction near me" to get the pond of your dreams designed and built in your home's yard. It's imperative to take essential care of your koi pond during winter. Since winter is just around the corner, you'll need a survival guide to winterize your koi pond.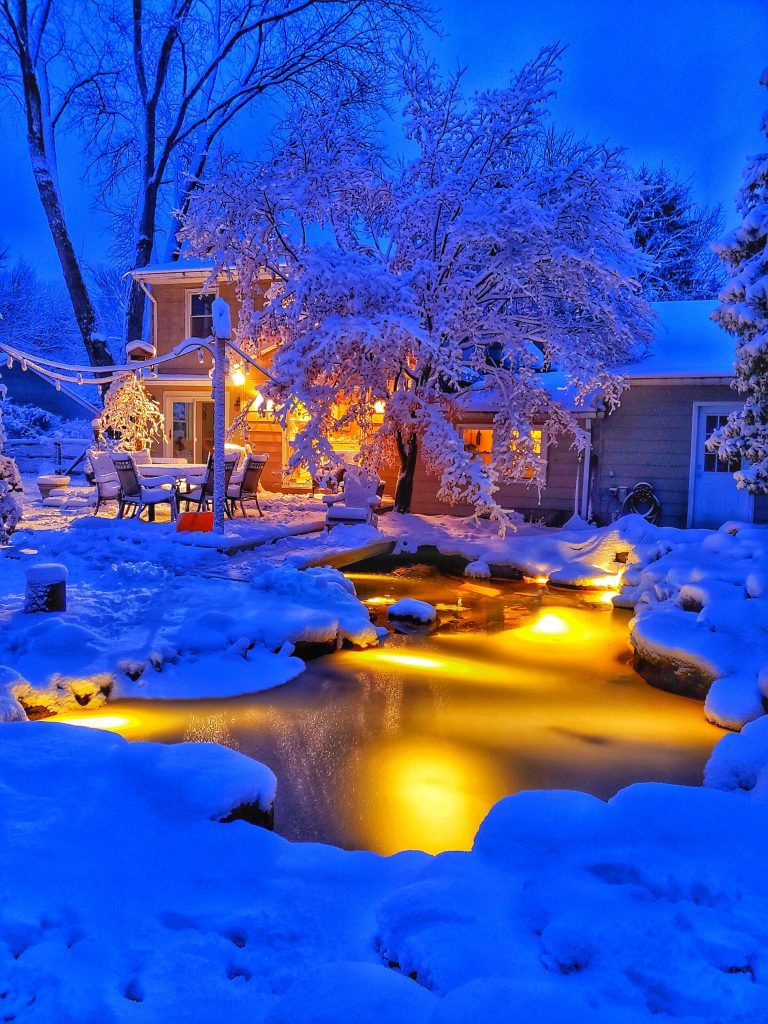 What is a Koi Pond?
A koi pond is a small water garden that can be built inside the house or in the backyard. The pond is created to preserve the health of koi fish in the pond. Nishiki koi or Japanese ornamental carp are mostly the reason why koi ponds are built.
In Japan, koi fish are unique because they are a form of carp that is very colorful and has a particular lineage. Just like dog breeds, people in Japan take the breeding of koi fish very seriously. Hence, koi fish are to be kept safe and healthy in a protective pond.
The Importance of Water Temperature in the Winter
Koi can be overwintered in the pond successfully by following a few simple rules:
• Stop feeding koi once the water temperature drops below 50 degrees. Water thermometers are relatively inexpensive and are a valuable tool for your koi pond.
• Koi can't properly digest food in cold water and it can rot in their stomach, leading to sickness/disease. Using a Cold Water Koi Food in the Fall will help prepare koi for overwintering.
• It's important to keep a hole open in any ice that will form on the surface of the pond for proper gas exchange. Using an aerator, placed approximately 1' down from the surface, will keep a hole open in the ice and provide aeration to the pond as well. A pond de-icer can be used in conjunction with an aerator to keep a hole open also.
• Keep the pond free of debris and clean going into the winter months. Using a net to cover the pond in the fall will help prevent leaves from collecting in the bottom.
To learn more about preparing your koi pond for the winter, click on this link to watch our Winter Pond Preparation Video. Atlantis Water Gardens also has a popular YouTube Channel that has lots of great information about Koi Ponds, Water Gardens, Backyard Fountains and Waterfalls at Atlantis Water Gardens.
At Atlantis Water Gardens, we offer services of koi fish ponds and other water gardens. You can contact us at 973-627-0515 to get advice on maintaining a koi pond, and get the preparatory services before winter to make them healthy. We also provide other water garden services that you may want to check out.
Take The Plunge!
Schedule a phone call and get to pick the brain of one of our experienced designers about your project
Schedule My Call Now
Lovin' It? Want more pics?
We got em. 🙂 Here's some pretty photos you can look at to destress.